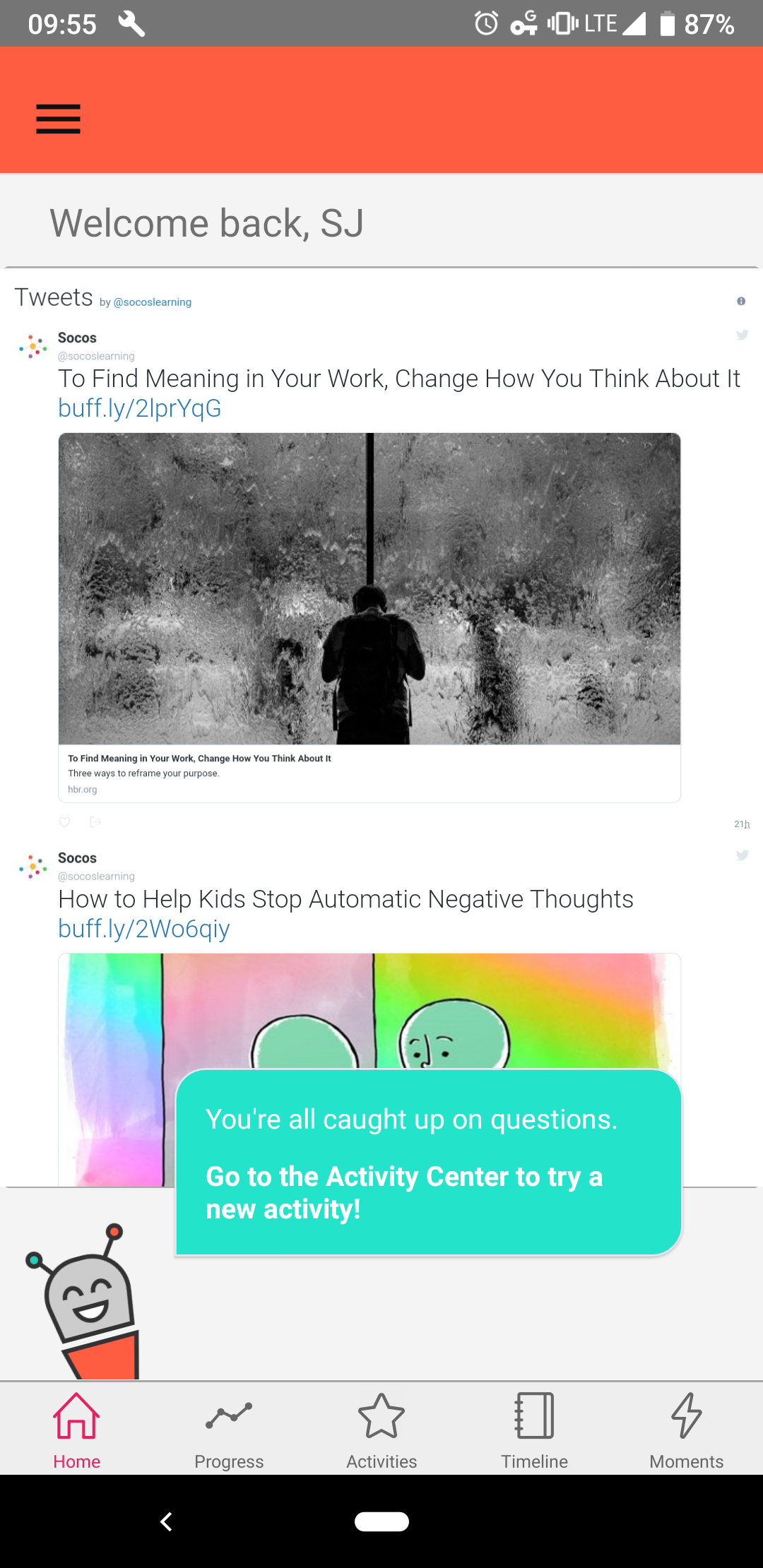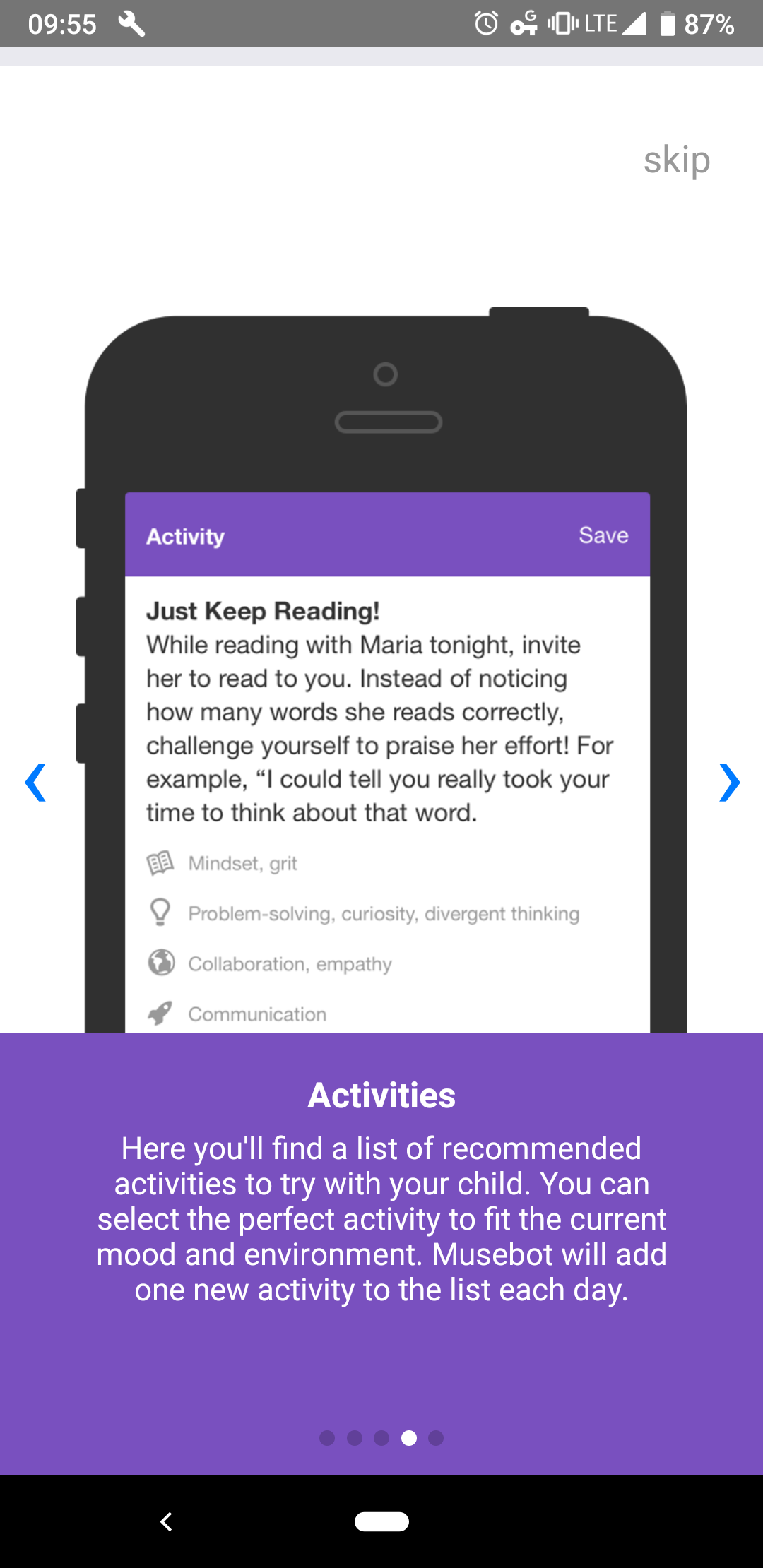 Parameters: 

Since I began at Socos, we have created the content framework to take Muse, a development app for 0-12 year olds to the next level with iterations  for 18-24 year olds as well as the middle-aged employee.  I act as the liaison between technical triage and upper management.
Approach:
We started by researching learning science constructs using the white paper, mainly utilized by the previous mobile application targeting 0-12 year olds. Then we researched applicable ways to engage 18-24 year olds by user interviews on UC Berkeley's campus.  
Findings:
These user interviews encompassed students from varied backgrounds mostly interested in a fun-focused, social life-enhancing application , not one to better their emotional intelligence or executive function.  We recruited a team of interns ages 18-23 to remold interventions for a more socially engaged scene
i.e. Activity: Try going to one of these open mics (list link) this Friday and telling a few jokes!  ​​​​​​​
Outcome:

Stay tuned for more project updates! Our new application will be released February 2020.